Tired of blackheads ? Our best selling and easy to use blackhead vacuum remover will help you immediately  
⭐⭐⭐⭐⭐ 5-Star rated and highly recommended by customers everyday ! 
Benefits / Features

1. [Safe & Effective] Adopt innovative upgraded vacuum absorption technology for super strong suction to effortlessly suck out blackhead, whitehead, dead skin, make-up residue, acne and pimple without hurting your skin, non-irritating and painless to avoid side effects.
2. [Multipurpose Application] 3 adjustable suction levels and 6 replaceable suction heads for free adjustment, widely suit different skin types and work on different skin areas, fully meet your custom pores cleaning demands. 
3. [Easy Operation] One button control, you can conveniently power on/off and switch suction stages, user friendly to operate for instant enjoyment.
4. [Clear Indication] High definition LED display provides direct indication of suction levels, remain battery power and working status for real-time monitor to get prepared for the next use.
This is the best way to remove blackheads from your nose to unclog the pores on your nose and face.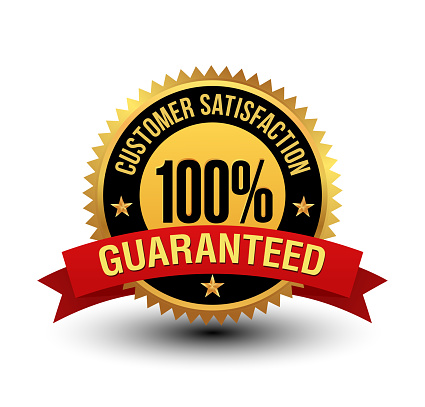 100% SATISFACTION GUARANTEE
1. No risk, 7-Days Money Back Guarantee
2. Free Shipping within 5 to 7 business days. No surprises or hidden fees
3. Safe Payments via Paypal or Credit/Debit Card
4. End to End Tracking of your order
5. Contact us 24 7 at support@ammpoure.com or fill the Contact us form
About us ✅
Established in 1999, we are a woman founded ecommerce and trading corporate known for excellent customer service and 'risk-free' shopping.
[Stable Power Performance] Built-in 380mAh rechargeable polymer battery can be charged by USB charging, you can practically access power supply via PC, tablet computer, adapter, power bank and other USB-enabled devices.
6.
[Compact Size] Lightweight and portable design, suitable for home and travel use with carrying breeze.
[Reliable Quality] Ergonomic streamline body and high quality ABS material allow for comfortable holding grips, durable for long time use.
Specifications
Material: ABS
Shell Color: White
Working Voltage: 5V
Suction Strength: ≦62KPa
Charging Voltage: 5V
Input Power: 2.5W
Rated Voltage: 3.7V
Battery Type: 380mAh Rechargeable Polymer Battery
Power Supply: USB Charging
Charging Time: about 90min
Package Included:
1* Vacuum Electric Blackhead Remover Cleaner(Main Unit)
6* Replaceable Suction Head
1* USB Cable
1* User Manual
Blackhead Remover Vacuum Suction Face Pimple Acne Comedone Extractor Facial Pores Cleaner Skin Care Tool
Feature:
Intelligent powerful suction blackheads.
Export negative pressure, suck blackheads, clean face, and refresh all day.
Specifications:
Function: Blackhead Remover
Working mode: electric rotation
Charging method: USB charging
Gears: 3
Size: 180 * 35mm
Type: ordinary
Package included:
1 * Blackhead Remover
6 * Beautiful Head
1 * USB Charging Cable
Pore Cleaner Vacuum Suction Peeling Blackhead Remover Acne Pimple Removal Nose Face Deep Cleansing Machine Birthday Valentine's Day Gift Support Dropshipping
Features:
With light on the machine head, easy for you to see your skin clearly. Rechargeable with USB cable, you can charge in Power Bank, PC or use mobile phone charge adapter
UPGRADED DESIGN :The latest generation of blackhead remover has the capability of stronger suction and deeper cleansing of the skin. After tests implemented by more than 1000 user, this blackhead vacuum can effectively remove blackheads, whiteheads, dead skin, grease and makeup residues, smooth wrinkles and tighten skin after continuously using for 2 - 5 weeks. Quality is guaranteed.
EFFECTIVE AND SAFE:The blackhead vacuum uses innovative vacuum adsorption technology without hurting your skin. This black head cleaning tool is more convenient and effective than using facial mask or acne needle. The blackhead vacuum is made of eco-friendly material ABS, non-toxic, non-irritating, which can be safely used on the face.
3 LEVELS OF SUCTION POWER:The pore vacuum is designed for a variety of skin types. The light suction level 1 and level 2 are suitable for sensitive and dry skin. Please use it with the small-hole beauty probe for the first time. The medium suction, level 3 is for neutral skin,oily skin. It is designed for mixed skin with large pores.
Strong suction, Suction strength is adjustable,effectively to suck out the nose blackhead and acne. The suction power is bigger than the traditional blackhead suction machine.
Functions:
For acne, pimple skin treatment
Remove Blackhead, deeply clean face
Treatment for the sagging skin and wrinkle, skin Rejuvenation
Treatment for the stain and dull skin, reduce skin hyperpigmentation
Steps for usage:
1. Export blackheads
First Use warm water to clean the face before use, then apply a hot towel to the face or use a steaming machine to heat the face for 5 to 10 minutes.Wait until the pores are open before using it.
(if you have Blackhead export essence, you can apply it on the nose for about 5-10 minutes )
2. suck out the deep blackheads
Adjust the gear that suits you, move slowly on the skin, do not stay in the same area for too long
3. shrink pores
Finally, apply Pore Care Essence for about 15 minutes to shrink the pores.
There are 3 gear positions that can be adjusted:
1.The small round head is used for sucking blackheads and is especially suitable for fragile skin. The suction is weak.
2 The main effect of the big round head is also remove the blackhead and acne, but the strength is larger than the small round hole. So strawberry nose and some oily skin use this.
But be careful not to stay in one place for too long, otherwise it will cause bruises.
3 Elliptical head for reducing fine lines: You can quickly pull it out after sucking the skin, then suck it up and then pull it out. It can effectively remove fine lines.
4 Sanding head, microcrystalline holes: The dead skin can be removed by means of edge grinding
Package content:
Oval probe x 1
beauty device x 1
USB charging wire x 1
Operation manual x 1
Small Pointed probe x 1
Microcrystalline probe x 1
Big size circular form probe x 1
Small size circular form probe x 1
Silica gel ring x 2
Sponge x5