Best selling Ammpoure oxygen concentrator 1L-5L
⭐⭐⭐⭐⭐ 5-Star rated and highly recommended by customers !
220V Compatible in India also
Benefits / Features 
OLV-B1 portable oxygen concentrator is the most lightest, smallest and quietest oxygen concentrator for travel and ambulatory oxygen needs.
It has three power suppliers:
First, it is can be used for cars. With an adaptor to connect the car and the machine, customer can absorb oxygen smoothly while driving, and the mini structure of this machine takes itself  little space, making no trouble like your lovely pet.
Second, it is portable with an rechargeable battery, light and bag carrying, so it could accompany you to enjoy your life outside like a close friend.
Third, it is can also be used after plugged in.
And it comes with a portable bag, you can carry it to travel.
Features:                                                         
1.lightweight at 5.4kg
2.Operates with rechargeable internal battery, AC or DC power
3.Exceptional battery life, can be used for 800 times.
4.Fashionable carrying case with adjustable shoulder strap
5.Low noise, less than 40db(A)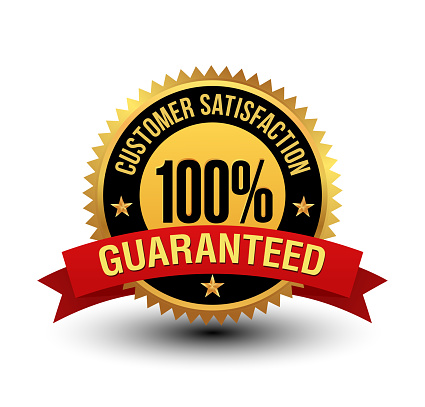 100% SATISFACTION GUARANTEE
1. Free Shipping within 11 to 20 days. No surprises or hidden fees
2. Safe Payments via Paypal or Credit/Debit Card
3. End to End Tracking of your order
4. Contact us 24 7 at support@ammpoure.com or fill the Contact us form
About us 
Established in 1999, we are a woman founded ecommerce and trading corporate known for excellent customer service and 'risk-free' shopping.
Specifications 

Item type: Portable Battery Oxygen Concentrator

Dimension: 10.2 in*7.7 in*15.2 in(26 cm*19.5 cm*38.7 cm)
Continuous flow settings: 0 - 5 LPM, LPM= Liter Per Minute
Sound level: less than 43 dB (nominal) at any setting
Weight: 12 lbs (5.4 kg) without battery
Input: 100/240 VAC, 50/60 Hz, 1.8 A max
Battery duration: About 1.5 hours
Oxygen concentrator: 93% at 1 LPM,60% at 3 LPM,40% at 5 LPM
Usage: for battery, car and home use, 3 in 1
Outlet pressure: 8.5 PSI
Oxygen Concentrator Specification:
Continuous flow settings

     0 - 5 LPM, LPM= Liter Per Minute

Oxygen concentrator

     93% +/- 3% at 1 LPM

 

     60% +/- 3% at 3 LPM

 

     40% +/- 3% at 5 LPM

Outlet pressure

     8.5 PSI

Sound level

     ≤ 43 dB (nominal) at any setting

 
 

Size

     10.2 in x 7.7 in x 15.2 in(26 cm x 19.5 cm x 38.7 cm)

Weight

     12 lbs (5.4 kg) without battery

User interface

     Push buttons, back-lit liquid crystal display              (LCD)   

Filtration

     air inlet filter, bacteria filter

Operating conditions

 

Operational temperature

     41° to 104°F (5° to 40°C)

Relative humidity

     15 to 95%

Altitude

     Up to 12,000 ft (3657 m)

Storage conditions

 

Temperature

     -4° to 140°F (-20° to 60°C) unit only

Relative humidity

     Up to 95%, non condensing

AC power

 

Input

     100 to 240 VAC, 50/60 Hz, 1.8 A max

Output

     14.8 VDC, 8 A max

Power consumption

     90W

DC power

 

Input

     Input 11. to 16.8 VDC 20 A max

Output

     14.8 VDC, 8 A max

Audible alarm

 

Sound level

     55 dB (nominal) at 39 in (1 m)

Alarm type

     No power , No flow, Low battery, Depleted battery,

 

     Wrong battery, System technical fault

Battery

 

Chemistry

     Lithium Ion 14.8 VDC (nominal)

Dimensions

     6.1 in x 3.4 in x 2 in(15.5 cm x 8.5 cm x 5 cm)

Weight

     1.5 lbs (0.7 kg)

Charge time

     approximately 4 to 5 hours

Battery duration

  

59-61 minutes at 0-5 LPM continuous flow setting
Flow Rate: 1-5L/min
Power Consumption: 90W
Purity Oxygen: 40%-93% (1L/min,93%)
Voltage: AC220V±22V,50Hz±1Hz/AC110V±15V,60Hz±1Hz
Outlet pressure: 0.04~0.06 Mpa
Noise : less than 40dB
Net Weight: 5.4kg
Dimension: 245 (L) x 181 (W) x 365 (H)mm
Battery Duration: About 1.5 hours
Battery life: 800 times recharge
Warranty: One year or 5,000 hours
Standard Accessories:                                               
1× Oxygen concentrator
1× headset oxygen pipe
2× lithium batteries
1× battery charger
1× AC-DC Car Inverter
1× Power cord
1× portable bag
1× User manual
Unique Advantage:
1. Continuous flow, 0-5L/min adjustable. Meets a wide range of demands.
2. All the parts composed of the machine are made in the world's top-branded manufacturers.
3. LCD panel, working time display, battery level display. Oxygen flow display.
4. The small humidifier makes long time oxygen therapy more comfortable.
5. Anion function to purity the air around you for clean oxygen inhalation.
6. Famous brand original battery, 7800mAh.
7. Lowest noise level. Excellent for sleeping.
8. Intelligent Self-diagnosis alarm system.
Package Information:
Lithium Ion battery

                  

1 pc

Battery charger

         

1 pc

Car Inverter

         

1 pc

AC power supply and cord

         

1 pc 

Head style oxygen pipe

        

1 pc

Nasal cannula

         

1 pc

Humidifier Cup

         

1 pc

Humidifier connecting tube

         

1 pc

Air inlet Filter

         

1 pc

User manual

         

1 pc

Carrying bag

         

1 pc

Trolley

*1pc    
 
​Function of the oxygen concentrator:
1.Improve the oxygen content of the air in the place, relieve fatigue, and strengthen the body's immunity;
2.Improve sub-health status, reduce pollution and harm to the body under harsh environment;
3.Improve the oxygen content in the body and improve related diseases caused by hypoxia;
4. Long-term use can enhance memory, maintain vigorous energy, and relieve aging.
Treatment:
1. People with increased oxygen consumption: mental workers with excessive brain use, including intellectuals, boss managers, students taking exams; urban people with tight pace of life; drivers of long-distance driving, etc.
2. People with insufficient oxygen utilization capacity: including patients with respiratory tract (nasal sensitivity, asthma, chronic branch), cardiovascular (hypertension, coronary heart disease), cerebrovascular (stroke), hematological disease (anemia, etc.), elderly (Diabetes, etc.).
3. Urban people with insufficient oxygen supply in work and living environment: hotels, hotels, and writing rooms.
4. Oxygen care for the elderly: effectively reduce and reduce the incidence of cardiovascular and cerebrovascular diseases.
5. Respiratory diseases: pneumonia, bronchitis, chronic bronchitis, viral respiratory infections, asthma, emphysema, pulmonary heart disease, etc.
6. Cardio-cerebral vascular diseases: hypertension, heart disease, coronary heart disease, myocardial infarction, cerebral thrombosis, cerebral ischemia, cerebral vertigo, atherosclerosis, etc.
7. High altitude hypoxia: high altitude pulmonary edema, acute mountain sickness, chronic mountain sickness, high altitude coma, high altitude hypoxia and so on.