This torch will WOW you, here's why...
Ultra-bright Lighting & 5 Modes: 
L50/L50S LED tactical flashlight adopts high-efficiency OSRAM P9 LED
 (100% imported), good design (PCB) and electroplated aluminum lamp cup, maximum output up to 1200 lumens, really passed test! The maximum range of the flashlight is 200 meters. Loop mode design: low/medium/high/ecological (hidden SOS mode).
⭐⭐⭐⭐⭐ 5-Star rated and highly recommended by customers everyday ! 
Memory function and Smart design : 
The L50/L50S has a memory function for the most recent use mode. For example, when you turn it off in high mode, after ten seconds (the shortest time is about 8 seconds), turn it on and the mode is still high. And versatile, it excels in all-room lighting.
Rechargeable and Long lasting : 
The L50/L50S is equipped with a rechargeable 18650 lithium-ion battery, you can directly charge the flashlight. Use our USB cable to connect the flashlight and power supply. The charging power can be laptop, mobile power, car charger, etc. In addition, this flashlight can also use 2 * CR123A battery. (WARNING: Do not use the USB cable to charge directly if the 2* CR123A battery is installed in the flashlight.) When the battery is fully charged, the flashlight can be used for up to 143 hours in the Eco mode.
Waterproof and Portable design: 
The L50/L50S has a waterproof rating of IP68 and can be used safely in heavy rain. It can also be waterproof if the USB port cap is not covered! Its durable aluminum body and smart shape design make it very comfortable and convenient to carry. Based on these designs, the user can use it in various environments such as hunting, hiking, cycling, and the like.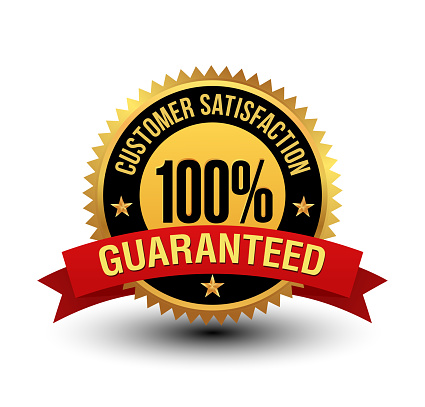 100% SATISFACTION GUARANTEE
1. No risk, 60-Days Money Back Guarantee
2. Free Shipping. No surprises or hidden fees
3. Safe Payments via Paypal or Credit/Debit Card
4. End to End Tracking of your order
5. Contact us 24 7 at support@ammpoure.com or fill the Contact us form 
6. Return 1 month
Specifications:
LED Type: OSRAM P9 LED
LED Material: Aerospace Grade Aluminum Body
LED Lifespan:100000 Hours
IP Rating: IP68, works well in raining day, can be used under the water to 2 meters! 
5 Modes: Low/Medium/High/Eco(hidden SOS mode), with Memory Function 
Max output: 1200 Lumens  
Power: 18650 Rechargeable Li-ion Battery (Included) or 2*CR123A battery (Not include)  
Weight: 128g (Not include the battery weight)
Function: Shock Resistant

Function: Hard Light
Function: Self Defense
Focal Length: Non-adjustable
Zoom: No
Lighting Distance: 200m
Support Dimmer: 5-8 files
Wattage: 3W-15W
Flashlight Type: Searching, Camping, Working, Cave Exploration, Hunting, Fishing
Color: Black
Waterproof: Yes
Lumen: 1200
Certification: ROHS
Certification: CE
Certification: FCC
Certification: CCC
Certification: PSE
Switch Mode: High/Middle/Low
Body Material: Aluminum Alloy
Model of LED Beads: P9
Charger: Rechargeable
Item Type: Flashlights
Light Source: LED Bulbs
Max Runtime: 143hrs
Length: 138.6mm
Bezel Diameter: 26mm
Tube Diameter: 26mm
Weight: 128g
Waterproof: IP68
Color temperature: 6000-6500k
Packing Include: 

-1x Package Box 
-1x L50/L50S LED Flashlight 
-1x 18650 Li-ion Battery (Torch inside)   
-1x Micro USB Cable  
-1x Lanyard 
-2x O-ring 
-1x User Manual 
-1x Certificate 
-1x Warranty Card
Charge lamp indicate color:
When begin to charge:
1. If red color is on, the flashlight is being charged normally, when full charged, will be green.
2. If green color is flash, that shows the flashlight is turned on, please press the tail switch to turn it off.
3. If red color is flash, it shows the battery has problem, please change it with a new battery.
4. If red and green color flash alternately, shows battery place is reversal, or the tail of the flashlight is not tightened.
Light Mode and Memory Function:
Please half press the tail switch to change the modes. SOS mode is intelligently hidden when you switch modes smoothly. If you need to use the SOS function, you only need to continuously half press the tail switch twice quickly.                                 
When full press the tail switch, to hear "Di", to be ON or OFF. And this flashlight has memory function, please see the user manual.
Attention:
1. Please open the tail of flashlight, take the insulating spacer out, before using or connecting the USB cable to charge the flashlight for the first time.
2.Do not shot the light to people's eyes except for special circumstances to avoid injury!
About us ✅
Established in 1999, we are a woman founded ecommerce and trading corporate known for excellent customer service and 'risk-free' shopping.