Shop our high quality dash cam single camera 
⭐⭐⭐⭐⭐ 5-Star rated and highly recommended by customers !
Benefits / Features 
Android and ios big screen option
ADAS function
It comes with an app to be downloaded
HD video
USB plug and connect
Direct touch screen
It covers 170 degree of the view
Loop recording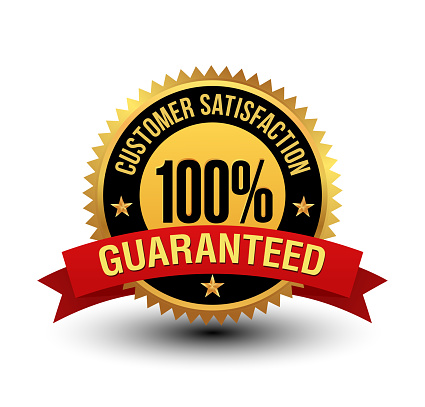 100% Customer Satisfaction
1. No risk, 60-Days Money Back Guarantee
2. Free Shipping. No surprises or hidden fees
3. Safe Payments via Paypal or Credit/Debit Card
4. End to End Tracking of your order
5. Contact us 24 7 at support@ammpoure.com or fill the Contact us form
6. Free replacement 
7. FREE Returns when you choose store credit at the time of return
About us 

Established in 1999, we are a woman founded ecommerce and trading corporate known for excellent customer service and 'risk-free' shopping. 
Specifications  
Frames Per Second: 30
Assembly Mode: Hidden Type
Battery Life: as instructions

View angle: 170°
Original Package: Yes
Number Of Lenses: 1

Camera Resolution: 1920x1080
Special Features: G-sensor
Special Features: Motion Detection
Special Features: Cycle Recording
Special Features: Time Date Display
Special Features: Night vision
Special Features: Real Time Surveillance
Special Features: Cyclic Recording
Imaging Sensor: Sony IMX323
Battery: Built-in
Video Format: AVI
Pixels: 1200Mega
Display Size: <3"

Interface: USB2.0
Max External Memory: 32G

Video Code: MJPG
Appearance size: 70*30*50mm
Rated current: 2A

Data transmission interface: USB
Data storage time: Cyclic Video
Single Camera Dash Cam: USB Driving Recorder
Car Dvrs: Car Camera Recorder
NOTE
This USB recorder is for above Android 4.0 big screen navigation,
The language depends on your car machine.
The color is black, there will be slight differences from different perspectives.
ADAS version must be greater than or equal to 1.2.3, less than 2.0.0, or greater than or equal to 2.2.3.
Super Night Vision
Sony IMX323 image sensor 1/2.9 inch light-sensitive components, 4 IR lights, f/1.8 aperture and 6-glass lens, can capture clear videos and photos even in low-light night conditions.
USB Driving Recorder for Android
Android navigation system with USB interface, can be worked for above Android 4.0 system
Loop Recording
When this feature is turned on, the memory card is full and the oldest video will be overwritten by the newly recorded video.

Electronic Dog Fixed Speed Measurement

ADAS/Electronic Dog Functions
BUYERS PICTURES SHOW
Product Package: (Random)
Product Display: (real pictures from Buyers)
ADAS function display: (real pictures from Buyers)
Daytime and Night pictures from camera:(real pictures from Buyers)
Installation pictures:(real pictures from Buyers)

FAQ:

1. Does it apply to my car?
This recorder is suitable for the Android 4.0 or higher version of the central control screen, (all Android smart all-in-one navigators with horizontal and vertical screens can be used), the original screen or without the screen is not available
2.What should I know before install APK?
Please make sure that the Android big screen can read the U disk and install the APK program. Please install the APK as required before use. After the APK is successfully installed, you can operate on the big screen and watch the video image.
3.How to install apk?
(1)Plug the recorder into the navigation, enter the navigation file manager, find the external U disk, go in and you can see the installation software.
(2)If the ES file browser is installed on the car, enter and select the external U disk, you can also see the APK installation software.
4. How to use ADAS function?
(1)Insert the USB interface and find the external memory file
(2)Click on the APK file and install
(3)Open the APK and display the record screen
(4)Network update to upgrade ADAS / electronic dog function
(ADAS version must be greater than or equal to 1.2.3, less than 2.0.0, or greater than or equal to 2.2.3.)
5.Why does the recorder no image after I install the apk?
1. Check whether the drive letter of the recorder is present in the file management. If there is no drive letter, it means that the cable is disconnected. Check whether the plug is loose or the tail cable is damaged, etc.
2. If there is a drive letter and no image, pull out the memory card and re-plug the power to try to rule out the lack of boot screen caused by the memory card
6. Why does this recorder have no screen?
The USB recorder is a non-screen recorder without a display, and needs to be used with the rear-mounted Android central control display
7.How is the lens? Is it HD?
This camera is a sony6G high-definition glass lens, 1080P high-definition night vision recording. 1. Before use, please confirm whether the sticker on the front of the camera has been removed. 2. Please check if there is any dirt on the lens.
8.What is wrong with my card?
If you ordered the camera with card, the card will be sent with the camera in the package together. The card is very small. Please check it carefully.
After installing the memory card, no image is displayed: Please make sure the memory card is Class 10, otherwise the video quality will be affected. Try to replace an available memory card to see if there is a video
9. Can I switch languages?
No, the language of the recorder is on-board. What language is the car and machine, and what language is the recorder.
10. Is the camera all black?
The color is black, there will be slight differences from different perspectives.