5-Star rated and highly recommended by customers!
The most mesmerizing, comfortable and relaxing electric acupuncture pen you will buy right now. This will take you to another world !


Benefits / Features
Acupuncture Therapy - This acupuncture pen combines modern biotechnology and TCM meridian therapy. Acupuncture pen uses electrical pulse relief to stimulate acupuncture points. The current released from the tip of the pulse relief pen directly enters the tissues of the human body and forms a circular current through the arm and the tail of the pain pen to produce electrical pulse relief. Painless and non-invasive, it adjusts the bioelectric field, activates cells and unblocks channels
Powerful Function - Electronic acupuncture pen stimulates your acupuncture points and cells, essentially regulating the body's absorption, metabolism and immune function. Using massage pen on the joints can clear the meridians and relax the muscles. It can help you relieve body pain, arthritis, frozen shoulder, migraine, etc., and make you feel relaxed. Pain relief pen can also retouch the face, remove eye bags, dark circles and wrinkles, improve skin conditions and prevent premature aging
Highly Targeted - pulse rate settings, the intensity can be adjusted freely according to needs, and the LCD screen displays its working status. Different massage heads aim at different body parts. Spheroidal is used for local treatment to relieve body pain. Knot Type massage head can be used for knotting treatment of local body pain. Dome Type is used for facial therapy. Scrapping is used for acupuncture and blood circulation. Tapping Type can relieve pain by tapping and rolling massage
Simple Operation - According to the low resistance characteristic of the meridian, the pain relief pen can automatically find the acupuncture point of the human body through accurate detection technology. You only need to adjust the appropriate gear and massage head, and place the massage pen on the relevant position of the body, and there will be a strong sense of stimulation. The operation is very simple and automated
Scope of Application - Electronic acupuncture pen can be used to massage the legs, arms, back, shoulders and other parts. Effectively relieve shoulder, cervical spine, back, elbow, waist, knee, ankle, foot, nerve, muscle pain, tennis elbow pain, and more acute and chronic body pain. The pulse relief pen is very suitable for hospitals, experience stores, beauty salons and home use. The meridian energy pen can also face-lift, remove the pouch, dark circles and wrinkle, making an immediate effect to the face. It is the best product for your daily beauty and health care
Health care function - the probe stimulates the skin, you will have a sense of sliding and acupuncture, put the machine to the relevant point, and then the feeling will be stronger. A kind of relaxed and comfortable feeling will come to you after you use the machine. The pen electro physiologically stimulates your body, through the network of bio-axis, directly into the body tissues, organs, regulating bio-electric field, activate radicals and the adjustment of biological cells, to essentially regulate the body's absorption, conduction, balance, metabolism, immune functions, and health care.
Meridian function - The joints plays an important role as crossroads to human body, these are the points where physiological waste like cold, wet, silt, heat, toxic bad things block. That is also the reason why human body easily gets arthralgia. When using acupuncture pen in the joints, the physiological waste are cleaned, and you feel fresh and relaxed.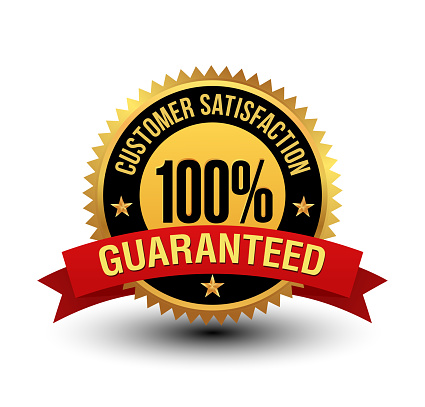 100% Customer Satisfaction
1. No risk, 90-Days Money Back Guarantee
2. Free Shipping. No surprises or hidden fees
3. Safe Payments via Paypal or Credit/Debit Card
4. End to End Tracking of your order
5. Contact us 24 7 at support@ammpoure.com or fill the Contact us form
6. Free replacement 
7. FREE Returns when you choose store credit at the time of return
Specifications
Size: Medium
Application: Body
Item Type: Massage & Relaxation
Material: ABS & TPR
Type1: Electronic Pulse Massage Pen
Type2: Electric Laser Meridian Massager Pen
Type3: Acupoint Therapy Energy Pen
Type4: Laser therapy heal massage pen
Type5: Electric acupuncture energy pen
Package include
1 x Energy Acupuncture Pen, 1 x English Manual, 3 x Head Type / 5 x Head Type (As you choose), 2 x massage gel with Retail Box (As you choose)
You must know
【9 Adjustable Gears】9 pulse rate settings, you can adjust freely according to your need. And LCD screen displays its working status.
【4 Replaceable Heads】 Four different massage heads aim at different body parts and offer different pulse intensity experience for more personal using. 
【Pulse Acupuncture Massage】 With microbial electricity penetrating the epidermal tissue, the acupuncture pen stimulates acupoints in superficial part. 
【Painless & Efficient Acupuncture】 Pulse electrotherapy ensures scientific acupuncture experience that is painless and noninvasive.
 【Smartly Adjustable & Rechargeable Design 】The acupuncture intensity and detection sensitivity can be adjusted according to users' personal needs. This rechargeable therapy pen offers cordless and portable use.
【Widely Applicable 】Can be used on legs, arms, back, shoulders and more for massage. Applicable to Hospital, Experience shop, Beauty salon and Home use, Suitable for human.